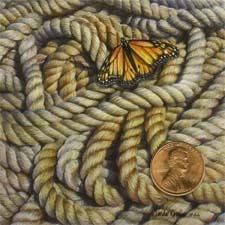 Actual size


Framed: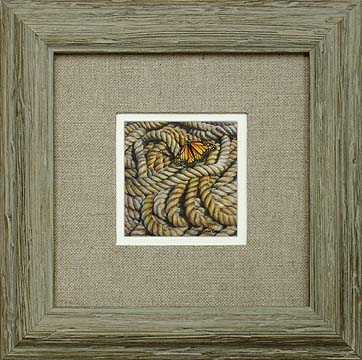 Enlarged for detail: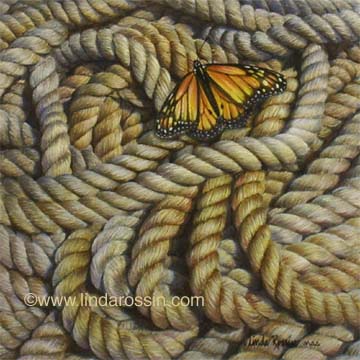 Maritime Migrator
Monarch Butterfly
Traditional Miniature
Acrylic
Image: 3 1/8 x 3 1/8"
Frame: 10 x 10"
Private collection
Maritime Migrator was featured in an editorial in American Art Collector magazine, November 2009. A Metal of Excellence was also awarded to this miniature at the First Annual Artists For Conservation Member's Exhibition.
Linda received Best of Show
for all entries at the
National Show of Cider Painters
of America. "Maritime Migrator"
was among her award winning
entries at this annual event in PA.