African Elephant & Whistling Thorn Trees
Reproduced the same size as the original graphite pencil drawing
8 3/8" x 13 1/2"
Limited Edition black/white print on 140 lb. acid free stock
450 s/n
You may request to have your print signed directly on the image or in the traditional white border area.
See framing examples below.
$40 plus shipping & handling

Framing is very personal, so I've come up with a couple of examples to spur your creativity.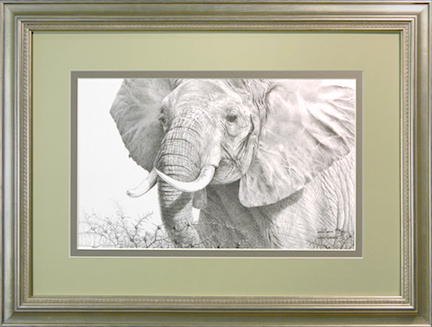 Signed directly on the print — no white border necessary for framing.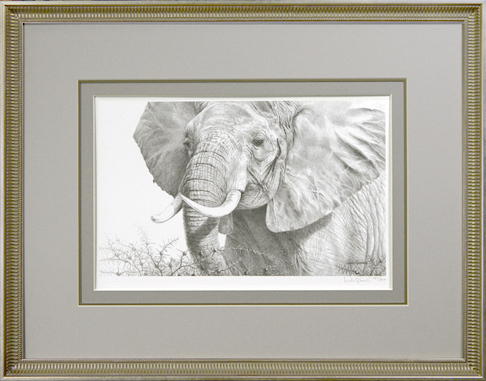 Signed outside of the image, framed with a traditional white border.