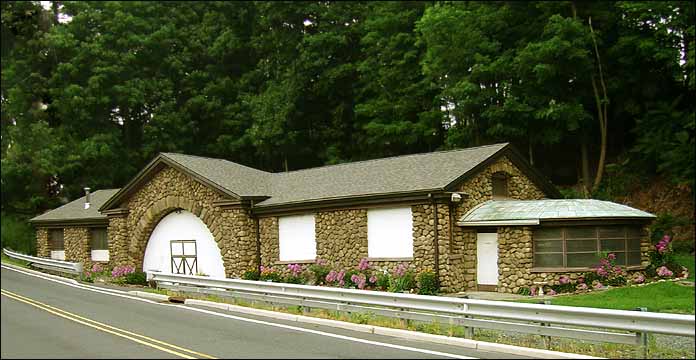 The Home of Linda Rossin Studios
Alfred Ringling of the Ringling Brothers Circus initiated construction of his private estate in 1913 in the rolling hills of Oak Ridge, New Jersey. It consisted of a manor house and a grouping of specialized structures on and near Lake Swannanoa. My building was originally constructed as a carriage house, but after Alfred's unexpected death in
1919 it became the home to the great cats of the R.T. Richards Circus, which was owned and operated by Alfred's son. It has been rumored that elephants sometimes occupied these same quarters and I have heard that these buildings remained active and held surplus animals until the late 1940's.
Click here to view local newspaper story about Linda's studio.
Watch this page for future updates as we progress with the renovations.